November 11 ,2011
You know what, "Tarzan" Yamada did a great job again!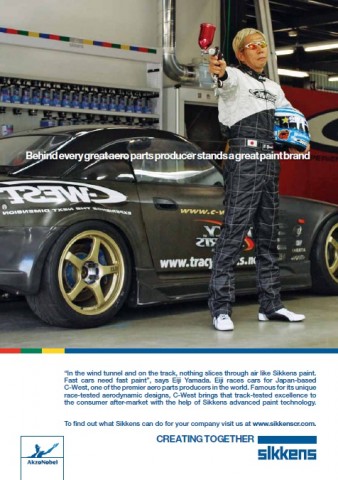 C-WEST use "Sikkens" by AkzoNobel which is well known as leading company of paint. McLaren team select it as well.
And he got an offer from them that take a picture for their poster.
It will be potted on a sikkens agency and shops all over the world
Of course, he accepted this offer to hold "Western Gunman" pose with great pleasure LOL
Let's pose it together, when you see it !
November 11 ,2011 01:50 | CATEGORIES:INFORMATION, PTINTING