November 16 ,2011
GT-R was covered by publishing company
It was under a clear autumn sky, clear enough to find a UFO .lol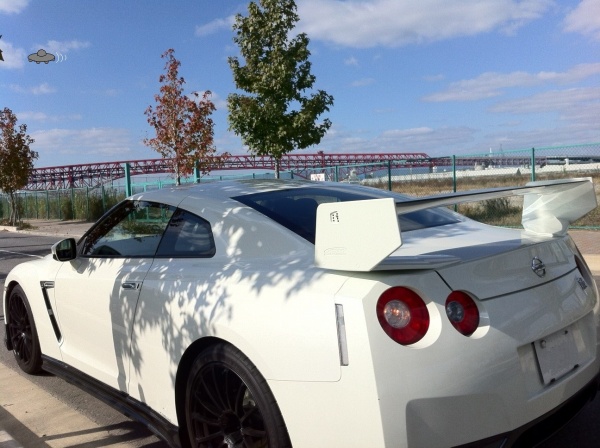 Installed a wing, which coloring a base connecting a trunk, and end plate doubling as ladder same.
We covered a feels of material, even though it made off DRY CARBON!
What a shame! lol
However, it pampers our needs.
As a trend on blog of a celebrities, Unpainted face is good, painted is good too♡
All's Well That materials Well.
like this.
November 16 ,2011 22:48 | CATEGORIES:Media, PTINTING, R35 GT-R